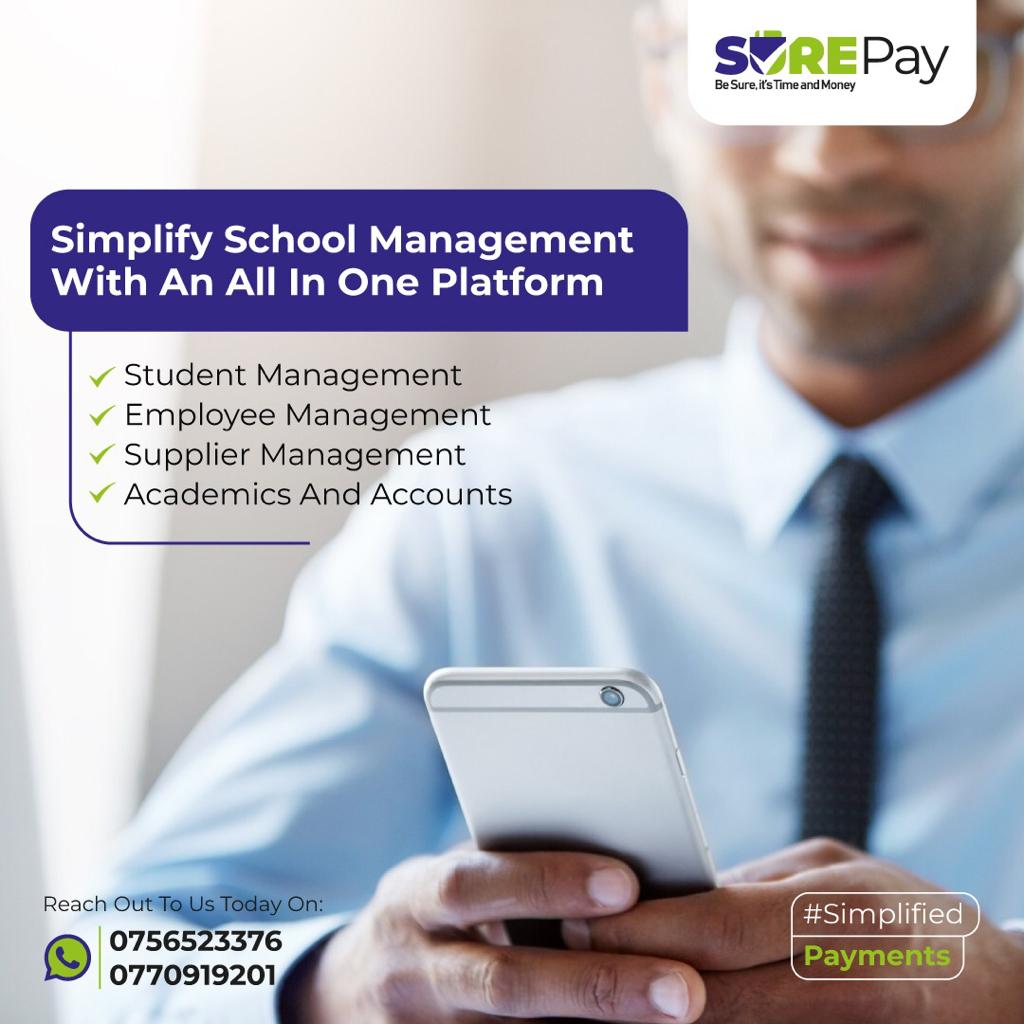 SurePay

School Information Management System (

SIMS

)

Our system is designed to make the lives of teachers, staff, and administrators easier by streamlining the administrative tasks associated with running a school. With our system, you'll be able to easily manage student records, communicate with parents, and plan events and activities.

Our system includes a range of powerful features, such as:
Online gradebook
Class scheduling
Attendance tracking
Communication and collaboration tools
Analytics and reports to help in decision making
With our system, you'll be able to save time and resources, while also improving the overall student experience. Additionally, our system is also designed to be easy to use, with a user-friendly interface that makes it simple for anyone to navigate.
If you're looking for a powerful and reliable school management system, look no further than our system. Sign up today to see for yourself how our system can help your school to run more smoothly and efficiently.
Manage Your School With SIMS
Streamline your school's administrative tasks and improve the overall student experience with our state-of-the-art school information management system. From managing student records to tracking attendance, our system has all the tools you need to run your school efficiently and effectively.
With powerful features like online gradebook, class scheduling, and communication tools, our system will help you save time and resources. Additionally, the system includes analytics and reports that can help in decision making and improve the performance of the school.
Upgrade to our system today and see the difference it can make for your school
Contact us